News
Local News in Brief: Three Danish experiences make TIME's top 100 places to visit
---
This article is more than 5 years old.
Elsewhere, there is more Tibet enquiry news and youth gang behind spate of fires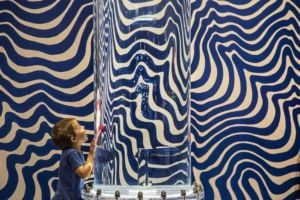 It was good news for three of Denmark tourism kingpins following the publication of TIME magazine's prestigious World's Greatest Places list.
The inaugural list included Copenhagen's legendary Tivoli Gardens, the science centre Experimentarium in Hellerup and the iconic Nordic restaurant Noma.
READ MORE: Experimentally exhausting – can't be done in an hour!
"When a giant like TIME magazine puts Experimentarium on the world map as one of the most innovative and trendy experiences, it's like getting three Michelin stars for us. To put it mildly, we are brimming with pride," said Kim Gladstone Herlev, the head of Experimentarium.
"The goal with the new Experimentarium was to create a world-class science centre – and I think we can safely say we've succeeded in doing that."
READ MORE: Copenhagen ranked among world's most liveable cities
Faroe joy
The Faroe Islands also had a spot on the list for Koks, the first restaurant on the island to receive a Michelin star. Elsewhere in the Nordic region, Sweden had two places on the list, while Iceland and Finland each had one. Norway had one as well, the formidable cruise ship Norwegian Bliss.
TIME is known for its annually-published list of the world's most influential people, but this year is the first time the magazine has created a similar list for 'places' .
Read more about what TIME wrote about the three Danish places – as well as the other 97 world experiences – by clicking here.
---
Tibet case leads to dodgy procedural change
A month after the police were forced to hand over old audio files that ended up shedding damning light and reigniting the Tibet Commission's enquiry, the police changed a procedure that meant that all audio files would have to be automatically deleted after just six months in the future. Until those audio files came to light in 2015, the authorities had denied for three years that police officers had been ordered to illegally remove Tibetan flags from peaceful demonstrators or prevented them from being seen by the visiting Chinese delegation in 2012, which was headed by the president at the time, Hu Jintao. A number of experts have pointed to the procedural change as being suspicious and indicative of the police trying to hide something.
WestMarket on the brink of going south
Just about 18 months after the WestMarket streetfood market in Vesterbro opened to much aplomb, it's now heading into the abyss of collapse. As of September 1, just one of the market's 60 potential stalls will remain open for business. The market currently has five stalls still clinging on, but four of them are expected to pull the plug on August 31. The only stall left will be the Moroccan outfit Marrakech Street Food – which maintain it won't leave the market unless it is thrown out.
Local youths behind fires
The recent spate of fires in Copenhagen has been blamed on a local group of youths by the police. The police said in a mail to TV2 that the fires have been started by a group of disgruntled youths, all aged over 18, who have a variety of motives. The police contend the youths are angry about the increased police presence in the area, which has also resulted in more visitations. More than half a dozen cars have been burned at three different locations in Nørrebro and Nordvest this week.
Record parking income for CPH
Never before has Copenhagen gobbled up more cash from parking fees that was the case in 2017, during which it earned over 620 million kroner. Parking a car on a weekday in Copenhagen between 08:00 and 18:00 now costs 36 kroner per hour, and a residents parking licence costs anywhere between 100 and 1,175 kroner, depending on the climate-friendliness of the vehicle. People looking to park their cars for free in Copenhagen Municipality now have to look to the likes of Vanløse, Valby or Brønshøj/Husum following a change to parking zones in 2016. Parking fines in Copenhagen cost an average 510 kroner.