News
Copenhagen urges joggers to keep their distance 
---
This article is more than 3 years old.
Municipality recommends runners should avoid the City Lakes and a few other jogging hotspots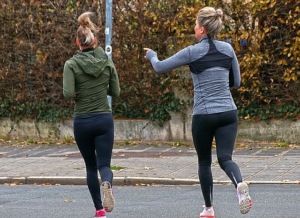 With fitness centres, football and most other avenues of physical activity currently on lockdown due to the coronavirus pandemic, jogging outside is among the only ways to break a sweat in the city. 
But apparently, not everyone has been vigilant in adhering to the social distancing restrictions when outside for a run around the block. 
To the extent, in fact, that Copenhagen Municipality has seen the need to address the issue on social media. 
"We want to ask you to remember to keep a distance from others, move aside and overtake when there is space," the municipality wrote on Facebook. 
"You might not set a new personal best time, but you will help in reducing spreading the virus." 
READ ALSO: Faroes the highest frequency coronavirus tester in the world 
Avoid popular haunts 
The municipality also recommends that joggers avoid outdoor areas that traditionally attract a lot of runners. 
More specifically, runners are urged to try to stay away from hotspots like the City Lakes, the Christianshavns Vold rampart, Damhussøen lake and the Amager Strandpark beach area. 
The news is particularly relevant with the warm weather predicted to sweep across Denmark this coming week.
Frederiksberg Municipality tackled the problem with more vigour last week when it banned joggers from using Frederiksberg Have, a large park that stretches from almost the centre of the municipality to Copenhagen Zoo.