News
Denmark gradually opening up again after Easter
---
This article is more than 3 years old.
PM Mette Ferderiksen announced that the youngest kids will gradually begin to return to their institutions after the holiday break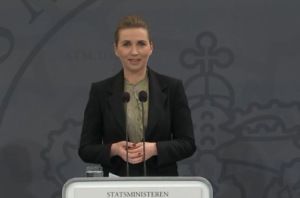 In a press conference this evening, the PM Mette Frederiksen announced that parts of the Danish society will gradually begin to open up due to a stabilisation of the coronavirus crisis in Denmark.
The first "careful" opening phase with start from April 15 and will involve the youngest children in daycare, kindergartens and school grades 0-5 returning to their institutions.
The PM said that the public sector would continue working from home and she urged the private sector to do the same.
READ ALSO: Copenhagen urges joggers to keep their distance 
No big events until August
However, Frederiksen said that if developments once again take a turn for the worse over Easter, plans to slowly open up will be shelved.
The restrictions, including closed borders and 10-person gathering limitations, have been extended another four weeks until May 10.
Meanwhile, it was bad news for bigger events, which have been banned until the end of August. The specifics of that will be revealed later, said Frederiksen.
No exams this year
Frederiksen said that there will be no final exams in public schools, aside from the graduating students, this year due to the pandemic.
Shopping centres, cinemas, museums, fitness centres etc will also remain closed, although the PM said that restriction could be eased in the next opening phase.
The PM said that the situation remains on a tight rope, and it wouldn't take much to push Denmark back into the abyss.
The critical condition, she said, is for everyone to continue washing hands, keeping distance and adhering to recommended restrictions.