News
Danish women have far worse health than the men – study
---
This article is more than 3 years old.
One of the highest female cancer rates in the world a major contributor to huge health gender gap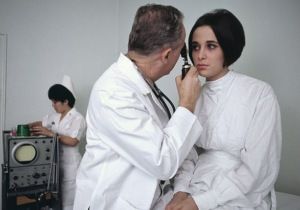 Normally, Denmark does pretty well in studies – particularly if they concern gender equality or overall health.
However, if there is a chink in the armour, it invariably involves its poor cancer record, and now a new study from Manual reveals that its women are particularly vulnerable in this area.
Poor female cancer results
Of its study of 156 countries, Denmark has the sixth worst ranking for female cancer rates, with barely two-thirds surviving for more than five years after a diagnosis.
This partly explains why Danish men have much better health. They ranked at number 65 out of 156, 48 spots above Danish women (113), a gap that was the fifth biggest in the survey.
But while most gender gaps are in favour of women (59 percent), in Scandinavia, the men are far healthier, with Norwegian (57) and Swedish (48) women all trailing the men.
Sickest in Scandinavia
Manual, a men's well-being platform, suggests that 45 percent of cancer cases are preventable in Denmark, where on average a third of the population get cancer during their lifetime.
Its survey assessed ten categories in total, including life expectancy, rates of diseases such as cancer and diabetes, obesity, mental health disorders and daily alcohol intake.
It drew attention to Norway's high female smoking rate and Sweden's high mental health disorder rate among young women to explain their large gaps. Finland, meanwhile, had a gap of just one place.
With a 62 ranking place difference, the Netherlands had the biggest gender health gap.