News
Danish News Round-up: Coronavirus under control, say experts
---
This article is more than 3 years old.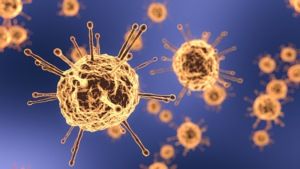 The coronavirus epidemic is under control in Denmark, medical experts have told state broadcaster DR, but tests, masks and social distancing are still needed to avoid further outbreaks.
The number of new infections is now regularly below 100 per day, new figures revealed, with between 0.2 and 0.3 percent of those tested giving a positive result. Over the past three days, just 21 people have been hospitalised due to the virus.
Local outbreaks still a risk
According to medical experts, local outbreaks are now the main concern.  Denmark's good overall performance has been marred by outbreaks in Aarhus and Ringsted.
Currently Copenhagen's Rødovre district is the nation's worst-affected municipality, with 39.4 positive cases per 100,000 inhabitants.
---
Telia Ends Stadium Sponsorship
Telephone and internet company Telia is to end its sponsorship of the national stadium. Known for the past six years as Telia Parken, the stadium will revert to its former name of Parken until a new sponsor is found. The Østerbro arena, which is home to both the national football team and FC Copenhagen, posted a loss of over 150 million kroner for the first half of this year.  Telia's sponsorship led to Parken becoming the first Danish stadium to offer its own wi-fi in 2014.
Ugandan Embassy staff recalled
Uganda has recalled a number of employees from its Copenhagen embassy following media allegations of an alleged plot to launder unspent funds. According to Ugandan media, embassy staff discussed how to share out remaining funds for the 2019/2020 financial year in a Zoom meeting, which was secretly recorded.  Participants also appeared to discuss a plan to bribe auditors. According to the nation's foreign ministry, implicated staff have been recalled pending a full investigation.
Prince postpones new job
Prince Joachim will not begin his new role as defense attaché in September as planned, a spokesman for the Royal Family has said.  The 51-year-old prince, who is the younger son of Queen Margrethe II, underwent emergency surgery in Toulouse, France for a blood clot on his brain earlier this month. He was planning to take up his new position as Denmark's defence attaché in Paris on September 1. Doctors have said that they expect him to make a full recovery.
More hotel redundancies
The hotel and leisure chain BC Group is to make another 75 employees redundant. The company, which owns the Copenhagen Marriott, Bella Sky, Crowne Plaza and Copenhagen Towers hotels as well as the Bella Center conference venue, said that the redundancies were necessary due to a lack of guests during the Coronavirus Crisis. In March, it laid off 350 employees. A long-term plan had been drawn up to carry the company through the crisis, BC Group said, which entailed reducing its workforce further. The Scandic chain, which operates 27 hotels across Denmark, announced last week that it will make 250 employees redundant.