News
More hate crimes being registered in Denmark
---
This article is more than 3 years old.
Police figures reveal that the number increased by over 25 percent between 2018 and 2019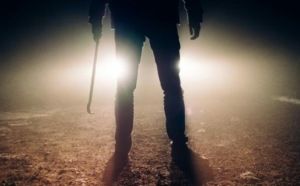 According to new figures from the police, hate crimes are on the rise in Denmark.
Figures published today (here in Danish) reveal that the number of registered hate crimes in the country has increased by 27 percent from 2018 to 2019.
"We can't say for sure what is causing the increase, but we can confirm that we saw a spike in the wake of our campaign in late 2019, in which we encouraged people to report instances to the police," said Thorkild Fogde, the head of the State Police.
Fogde said that he hoped the rise is a reflection of more people becoming aware of what a hate crime is and reporting such an incident to the police.
Fogde went on to underline that the spike is something the police take very seriously and an area the authorities prioritise highly.
READ ALSO: Corona worsened discrimination against minorities – report
Race and religion lead the way
Breaking down the numbers, there were 569 instances of hate crimes reported in 2019 – up from 449 in 2018. 
Of the 569 cases last year, 143 charges have been brought against 117 people in 120 cases.
The increase is primarily down to more reports of hate crimes in which race and religion played a role.
Racially-motivated hate crimes accounted for 312 of the reports, followed by religion (180) and sexual orientation (76).
The number of hate crimes involving sexual orientation in 2019 remained about the same compared to previous years.
A recent report showed that the ongoing Coronavirus Crisis has worsened discrimination against minorities.