News
New Danish strain of coronavirus could derail worldwide vaccine efforts, fear experts
---
This article is more than 3 years old.
The mink-originated Cluster 5 has infected 12 people in north Jutland, where seven municipalities have been swiftly locked down. But according to SSI today, over 200 people have been infected by variants in the region since early June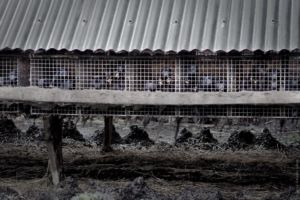 At least 12 people have been infected by a new variant of the coronavirus originating from mink, which has been called 'Cluster 5'. 
The government has implemented an immediate lockdown of seven municipalities in north Jutland, where eleven of the 12 cases have been detected, and it is appealing to people from this region to not travel to the rest of the county.
The twelfth Cluster 5 case is a man from central Zealand. 
Could derail vaccine
Already experts are warning it has the potential to undermine the worldwide development of a coronavirus vaccine. 
So far, only 17 percent of the samples in north Jutland have been tested for Cluster 5. 
"The real number is probably closer to 70 cases," estimates DR's health correspondent, Peter Qvortrup-Geisling.
READ ALSO: Mink massacre mandated as coronavirus mutation causes panic
More than one variant
And now today, the State Serum Institute has revealed that there is more than one variant at large.
Some 214 people have been infected with them since the beginning of June, of whom 200 are from north Jutland, and 14 from outside the region, it revealed.
Britain swift to act
And Britain has swiftly introduced a two-week quarantine requirement for all people travelling from Denmark. 
The UK Ministry of Transport removed Denmark from its list of travel corridors last night with immediate effect.
Satisfied with restrictions
Meanwhile, it has been revealed that around six out of ten Danes are satisfied with the restrictions introduced by PM Mette Frederiksen on October 23, which have requested them to wear facemasks in public areas, limit gatherings to ten people and prevent them from buying alcohol after 22:00, according to a Epinion poll for DR.
However, only 10 percent of the under-35 age bracket confess to being extremely satisfied with the restrictions, compared to 40 percent of the over-56s. 
The poll was conducted before news broke of the risk posed by infected mink and new restrictions introduced in seven municipalities in north Jutland.