News
Health experts want ritual circumcision moved to hospitals
---
This article is more than 3 years old.
New contentious guideline on the procedure has attracted criticism for permitting the use of local anesthetics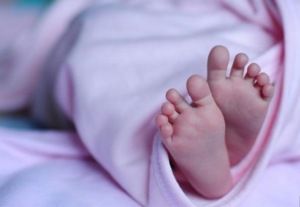 In September, the government revealed it would not ban ritual circumcision of boys in Denmark, despite much support for doing so from the medical and political spheres.
A broad spectrum of Danish parties were in favour of a ban, while several medical organisations withdrew from a work group tasked with producing a new guideline for non-medical circumcision.
That new guideline has now been completed, but one point in particular has doctors up in arms – permitting the procedure to be completed using only local anaesthetics. 
"That's deeply problematic. Our main concern is that local anesthetics is insufficient when it comes to ensuring that the child is pain-free," Joachim Hoffmann-Petersen, the head of Denmark's anesthesiologist association, told DR Nyheder.
"Children have the right to experience painless operations and, to adhere to that, you must equate ritual circumcision with medical circumcision."
The only way to do that, contended Hoffmann-Petersen, is to have the procedure take place at hospitals and under general anesthesia.
READ ALSO: Denmark refuses to ban the ritual circumcision of boys
Part of public health system?
Lars Lund, the head of the national urological association, Dansk Urologisk Selskab, echoed those sentiments, adding that performing the procedure in hospitals also reduces the chances of complications occurring. 
"We can afford to have fertility treatment, infertility treatment and sterilisations in the public health system. So we should be able to do this as well," Lund told DR Nyheder.
While ritual circumcision does not, other penis operations do occur in public hospitals.
They also always occur under general anesthesia if the child is under 15 years of age to ensure they lie motionless and thus reduce the chance of mistakes being made.
The circumcision of girls has been banned in Denmark since the early 2000s and there is zero tolerance for it. 
It is also punishable for Danes to travel abroad to have their girls circumcised – even if it is performed in a country where it is legal.