Business
Maersk moving container traffic out of Copenhagen
---
This article is more than 3 years old.
Move to Kalundborg more affordable for the shipping giant and will decrease the number of trucks in the capital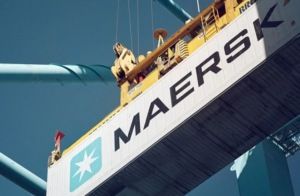 In the near future, Copenhagen could see a decline in the number of trucks lumbering about the city.
Shipping giant Maersk has announced plans to shift much of its container ship traffic from the capital to the western coast of Zealand.
From 1 March 2021, the Danish shipping giant will move a third of its volume in Zealand to Kalundborg, following an agreement with the new Kalundborg port, Vesthavn.
"Kalundborg is a port undergoing rapid development and investments and now also with APM Terminals as an operator, we see a great synergy in moving our business to Kalundborg," said Stig Kirkegaard, Maersk's country manager in Denmark.
"Also, Kalundborg is situated well to cater for our growth ambitions in Zealand and to manage our current customer base better and more sustainably."
READ ALSO: Maersk remains the undisputed king of Danish business
Closer to North Sea
According to Maersk, the move makes sense to them from a financial perspective as the distance to the open seas is shorter from Kalundborg than Copenhagen.
Furthermore, the plans could also improve traffic in Copenhagen.
The number of trucks transporting goods from the ships docking in Copenhagen will be reduced.
A Berlingske newspaper article in October showed that Maersk is by far the biggest Danish company in the world, measured by annual turnover.