News
Parliament seeking to return Taiwan to WHO
---
This article is more than 2 years old.
Move by a Parliamentary majority not including the government could push Denmark into hot water with China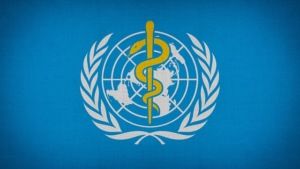 According to Jyllands-Posten newspaper, PM Mette Frederiksen and the government could find itself in an awkward situation with China in the near future.
That's because a majority of Parliament – not including the government – has decided to seek returning Taiwan to the WHO.
The proposal stipulates that Denmark will join the likes of the UK and the US in supporting Taiwan rejoining the WHO as an observer. 
Taiwan was ousted from the WHO in 2016 at the behest of China, which contends that the island is part of China.
"Taiwan has attained interesting results in fighting the pandemic and we don't see any reason why they shouldn't participate in the WHO, as they did before," said Martin Lidegaard, the foreign affairs spokesperson for Radikale, the lone Red Bloc party to team up with the Blue Bloc to secure a majority.
READ ALSO: Dane travels to China to trace COVID-19's origins
Trump's final touches
Main opposition party Venstre was less diplomatic in its response, contending that it was time to stand up to China bullying smaller nations.
So far the Danish government has made it clear that, while it supports Taiwan returning to the WHO, it does not recognise Taiwan as an independent entity. 
China's embassy in Denmark maintains that Denmark's Parliament has no right getting involved and it will vigorously oppose any country standing against its 'One-China Policy'.
The news comes a day after the soon-to-end Trump administration attracted China's ire for axing a long-standing restriction regarding interaction with Taiwanese officials.