News
Clock ticking on Greenlandic premier's reign after general election is called for April 6
---
This article is more than 2 years old.
Kim Kielsen has been in charge since 2014, but lost the leadership of his party late last year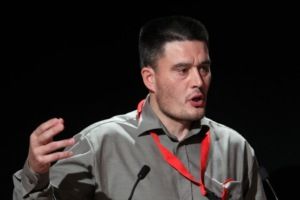 The countdown has finally started on the reign of Kim Kielsen as premier of Greenland, as the island's parliament, Inatsisartut, yesterday voted in favour of holding a general election on April 6 – the same day that local elections had already been planned for.
Kielsen, 54, has been the premier since 2014, but late last year he was deposed as leader of his party Siumut, which is tipped to lose power in April to Inuit Ataqatigiit, which is led by Múte Bourup Egede.
Supported by three other parties – the Democrats, Naleraq and Atassut – Egede led the call for elections, which was eventually backed by 27 of Inatsisartut's 31 members.
READ MORE: Greenland's PM ousted by own party
Still in control of corona
The agreement to have the elections included several amendments, including one granting the current government the right to make decisions regarding construction and corona. 
Normally in the build-up to an election, which will be held in strict adherence to coronavirus restrictions, the government closes down.
However, reforms concerning health, the fisheries, the elderly and tourism will now be postponed and most likely end up being forgotten.
Kielsen already issuing thank yous
"I want to say thank you to all of you for the co-operation we have had," Kielsen, who lost the leadership of Siumut to Erik Jensen, told the KNR news outlet.
"No matter what happens, we should but respect the position of the majority."
Had Kielsen still been the leader of Siumut, it's unlikely an election would have been called until 2022.
READ MORE: Did its tough stance on rare earth minerals cost the opposition the Greenlandic election?