News
Herbal remedy alert: Discard all your Husk products to avoid salmonella poisoning that has killed three people in Denmark
---
This article is more than 2 years old.
33 people left ill by outbreak, which took place in March, of whom 19 sought hospital treatment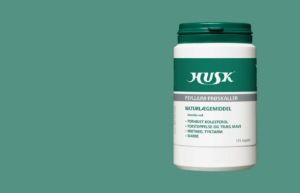 Statens Serum Institut (SSI) yesterday confirmed that three people in Denmark have died as a result of salmonella poisoning related to a herbal remedy that has left 33 people ill, of whom 19 sought hospital treatment. It is believed that all three had pre-existing illnesses.
The outbreak mainly took place in March, but there were no public announcements until April 9. Yesterday's reportage suggests that most media were unaware until this week.
"This is the first time we have been able to identify an herbal medicine as the cause of a salmonella outbreak," said Luise Müller, a SSI epidemiologist.
Recalled all Husk products
Orkla Care, the manufacturer of the products suspected of causing the outbreak, has accordingly been recalling its entire range of Husk products: both in capsule and powder form. The products are generally used as a laxative.
The public are advised to discard all their Husk products.
The two products most identified with the outbreak are: 
– Naturlægemiddel HUSK Psyllium-frøskaller, kapsler
– Kosttilskuddet HUSK Psyllium Mavebalance Basic, kapsler
33 people ill in outbreak
It has been confirmed that the 33 people had an age range of two to 92, but no other details have been confirmed. Authorities found traces of salmonella in the products at the patients' homes.
Symptoms for salmonella include a high temperature, diarrhoea, stomach pain, vomiting and, occasionally, death.
It is believed that some members of the public might have experienced the symptoms, but not thought anything was seriously wrong.
Investigation planned
It is unusual for salmonella to be found in herbal remedies, and it is more normally detected in meat and dairy products. SSI has confirmed this is the first such case.
It is unclear which specific ingredient has caused the salmonella.
"We have decided right now to recall all Husk products because of the outbreak in Denmark, and also for the Swedish, Norwegian and Finnish markets," Orkla Care told the BBC.
"We don't know the reason [for the outbreak], but we have now started a full review of the process from the supply of raw materials to the finished product."