Things to do
June Events: Science and Cocktails returns!
---
This article is more than 2 years old.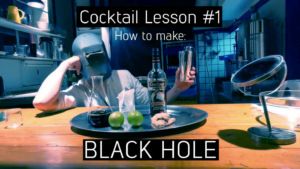 Science and Cocktails returns
June 26, 19:15, DR Koncerthuset, Ørestads Boulevard 13, Cph S; from 80kr
After more than one year of suspense, Science & Cocktails returns with an out-of-this world program of scientific talks, music performances and cocktail craftsmanship. All the way from Planet X31, scientists, artists and mixologists will land on the auditorium of DR Koncerthuset.
Euro 2020 Football Village
June 11, 21:00; Ofelia Plads; free adm
Experience the official EURO 2020 Football Village until Sunday July 11. The village offers daily activities for all ages for 31 days with everything from yoga, cultural events, concerts and football matches on the big screen. And there is another zone at DGI-Byen in Vesterbro. Check out the full program at: copenhageneuro2020.dk/events and in the official UEFA Euro 2020 App.
Veras Market
June 13, 10:00-15:00; Bispeengbuen; free adm
Join Vera's #veravolution in the fight to combat clothing waste every Sunday under Buen. Shop every Sunday for the benefit of the environment from private stands and from Vera's own stand, where there is always a five piece for 100kr offer. There are also five free exchanges, so bring your unwanted clothes along! If you have a bundle, get your own stand. Just ask Vera.
The Room
June 11, 19:30-21:30; Husets Biograf, Rådhusstræde 13, Cph K; 70kr
What better way to spend your Friday night than watching 'The Room' – "the worst movie ever made". Starring Tommy Wiseau, Greg Sestero and framed pictures of spoons, 'The Room' made an inauspicious debut on a single cinema screen in Los Angeles. Described by one reviewer as "like getting stabbed in the head", the film gradually developed a passionate following.
Gay Pop-Up #7
June 11, 17:00-23:00; Klovnens Bodega, Rantzausgade 70, Cph N; 75kr
Klovnens Bodega has a long playlist and endless amounts of gold, glitter and garlands. The fun drag queen Diana Diamond will help to sprinkle a little extra glitter from 19:00. Limited capacity due to COVID-19 restrictions.
Game night
June 16, 20-21:30; Steel House, Herholdtsgade 6, Cph V; free adm
Join for a night filled with games provided by Jack-box Games. Play games all night and get a chance to win a free drink at the bar. Remember to bring your mask and your corona pass with you.
Inconspicuous Imaginarium
June 17, 19:30-21:30; Urban House, Colbjørnsensgade 11, Cph V; 25kr
For a limited time this summer enjoy spontaneous comedy at Imagnarium. Each evening is a one night only experience that is never to be repeated again. Spontaneous comedy has no script, but you'd never know unless we told you so!
Drive-By Truckers
June 10-11, 21:00; Amager Bio, Øresundsvej 6, Cph S; 260kr
Drive-By Truckers have roots in The Shoals, Alabama, and that can be clearly heard in their Southern rocking expression. However, they have just as much Lynyrd Skynyrd in their genes as they have the Rolling Stones, The Band, Neil Young and Bruce Springsteen.
Tuesday Night Sleeping Club
June 8-22; online by Metropolis; free adm
Tuesday Night Sleeping Club is a night and action radio that connects the sleeping city and lets us experience how we are already part of a large sleeping community. Join in exploring the community as we consciously step into the unknown and surrender to the intuitive space of night and dream together. Join the series of evening rituals and actions that prepare us to go through the keyhole and into the cleft state between dream and reality.
Cecilia Bartoli
June 14, 20:00; DR Koncerthuset, Ørestads Boulevard 13, Cph S; from 875kr
Opera diva Cecilia Bartoli is unique musically. With her expressive facial expressions, masterful vocals and always exciting repertoire, the Italian mezzo-soprano has achieved worldwide success in her more than 30-year career. The versatile singer offers all the best from the world of opera at once: emotions, drama and not least an impressive vocal splendour.
Lipsyyync 101: Rubyyy Jones
June 16-19, 22:00; online at Warehouse9; 100kr
Performance powerhouse and micro theatre innovator Rubyyy Jones returns to Warehouse9 online with a digital deep dive into lipsync and giving lip service! This will be a fun and fresh experience that requires no previous performance experience, but does require the willingness to learn, try and push!
Critical Edges Seminar
June 15, 16-18:00; online by Critical Edges; free adm
Are you looking to understand what neoliberalism means and how it affects education and student life? Join fellow students from different countries for stimulating conversation.
Thomine & ART Fellow exhibition
June 11, 16:30-19:00; Pop Up CPH, Teglgårdstræde 7; free adm
Louise Thomine, a local artist, is exhibiting her pieces. The first 25 guests will receive a free print. The exhibition will be a grand finale to a busy winter, during which Louise has been working on her art. Her art is feminine and simple, employing organic shapes and feminine figures in soft colours.
Panna House performance
June 13, 12:30-14:30; Ofelia Plads; free adm
Come and see the talented players from CPH Panna House conjure up cool tricks with the football. Of course, you also have the opportunity to try your hand at the Panna game.
Reskilling Revolution
June 17, 11-14:00; online at DS4AIR; free
The Reskilling Revolution in the Artificial Intelligence Era Conference will be of interest to education professionals, AI/technology experts, business owners and their employees and those involved in professional training. You will learn about how the job market is changing in the era of AI and how it can improve your business.
Kimchi workshop
June 18, 16:00; online at Copenhagen Kimchi Festival; free adm, pre booking required
Learn how to make your own Korean gourmet kimchi from scratch with Copenhagen Kimchi Festival's food experts! The workshop takes place live via Zoom. Approximately ten days before the workshop, a list of ingredients and instructions is sent out. Participation is free, but registration is necessary via info@cphkimchifestival.dk.
Mediated Intimacy: Kris Grey
June 9-11, 21:00; online by Warehouse9; 100kr
Mediated Intimacy is a workshop for reflecting on the past year of digital connectivity and an opportunity to collaborate on an original video piece. The COVID-19 pandemic has radically altered the ways we create and experience intimacy. This workshop is an opportunity to reflect on the past year of physical isolation and digital connectivity.