News
Wet and windy weather to continue until Friday lunchtime
---
This article is more than 2 years old.
Storm strength winds to hit south of the county later today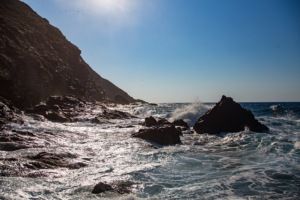 A low pressure system currently enveloping Denmark should ensure that the current rain and high winds we're experiencing will continue until early Friday afternoon.
For example, the Copenhagen area can look forward to 9 mm of rain today – pretty much a steady downpour of 1 mm per hour until 17:00 – and then 8 mm on Friday morning, starting at around 04:00, again at a rate of 1 mm per hour.
Worst in the south
However, it is the south of the country that can expect the worst weather, with a warning issued to the coastal areas of southwest Jutland, Funen, as well as southern islands such as Lolland and Møn.
Between 15:00 and 18:00 today, these areas could be subjected to storm-strength winds, so it is best advised to remain indoors.