News
Record smashed: Warmest night so late in the year
---
This article is more than 2 years old.
The temperature didn't dip below 9.2 degrees anywhere in the country last night, which hasn't happened since at least 1874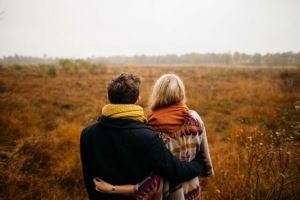 If you've somehow been on the fence about whether climate change is actually impacting the weather in Denmark, check this out.
Last night was the warmest ever recorded so late in the year, since temperatures started being registered back in 1874.
From 19:00 on Thursday night to 07:00 this morning, the coldest temperature measured was 9.2 degrees in Nexø.
That's 0.5 degrees warmer than the previous record, which was 8.7 degrees. 
READ ALSO: First snow could be lingering on the horizon
Normal winter ahead?
The highest low temperature was the 12.0 degrees recorded in Tirstrup in Jutland. 
In related news, national weather forecasters DMI expect this winter to be typical in comparison to the past 30 years. 
However, late winter could present a change … warmer or colder than usual. It's up for grabs, apparently.
Read more about that here (in Danish).
First things first though, is the possible arrival of the first snow late next week.