News
Denmark aiming for a smoke-free generation
---
This article is more than 1 year old.
As part of a big health reform, the government is planning to ban the sale of tobacco to anyone born in 2010 or after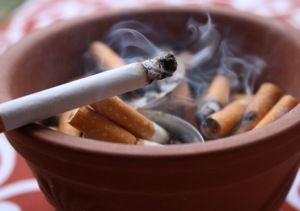 As part of a new health reform, the government has confirmed its long-term aim is to ban the sale of tobacco to those who were born in 2010 and after.
An 18-year limit will also be introduced for the purchase of alcohol in shops.
The health reform, which has been on the drawing board for some time, addresses significant health system challenges with the aim of ushering in a smoke-free generation by 2030.
So far, Enhedslisten is the only party to utterly back the proposals outlined in the reform. Most parties on the right have serious misgivings – particularly about the plans to ban anyone born after 2010.
READ ALSO: Danish supermarket chain wants new age limit for alcohol sales
No smoking and less drinking
The government has looked for inspiration in countries like Ireland, Sweden and Finland, which all have a goal to have a smoke-free generation by 2025 or 2030.
In April last year, New Zealand announced a smoke-free generation: people born in 2004 or after who will never be able to buy cigarettes or tobacco products.
In addition to the restriction on cigarettes sales, the Sundhedsstyrelsen health authority recently stressed the importance of keeping a focus on young people's alcohol consumption.
"We know that young people who drink large amounts of alcohol in one setting are at increased risk of accidents, violence and unwanted sex," Niels Sandø, a Sundhedsstyrelsen spokesperson, told TV2 News.
"Alcohol can also be harmful and affect both memory and learning ability in children and young people whose brains are still developing."
READ ALSO: Speeding, smoking, scooter-riding: New laws to watch out for
More help for those who want to stop
Heart association Hjerteforeningen welcomed the tougher stance against tobacco sales, but called for more action against smokers.
"We need to help the over 70 percent of smokers who want to quit. This is where quit smoking courses can play a massive role, as there is huge potential here," said senior consultant Mads Lind.