News
Denmark to obtain millions of iodine tablets
---
This article is more than 1 year old.
Health authority wants to be prepared in case a significant radioactive fallout situation blows the country's way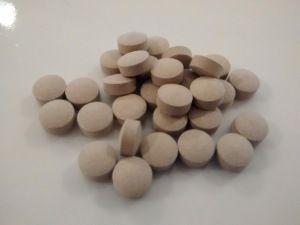 The Sundhedsstyrelsen health authority has announced it intends to acquire 2 million iodine tablets in the near future.
The War in Ukraine has prompted the health authority to invest in the tablets as a preventative measure in case of radioactive fallout hitting Denmark. 
"The COVID-19 process over the past two years showed us that it is important to be prepared. The War in Ukraine has proven that the world is unpredictable," wrote Sundhedsstyrelsen.
"So Sundhedsstyrelsen has reassessed the framework of Denmark's iodine preparedness that will be needed in case of a nuclear accident in our region."
READ ALSO: Iodine tablets selling like hot cakes in Denmark
Two million tablets are estimated to be enough to cover the risk group in case of a nuclear event taking place nearby. 
That group consists of children and young people up to the age of 18, pregnant women and breastfeeding mothers, as well as health workers and emergency personnel who work outside and who are up to 40 years old. 
The first cache of iodine tablets will be delivered within the next three months.
Last month it emerged that the sale of iodine tablets have gone through the roof in Denmark since the war started in Ukraine.