News
Over the top? Denmark to secure 22 million COVID-19 vaccines in 2022
---
This article is more than 1 year old.
Experts and opposition surprised at the high figure considering the number of jabs handed out so far this year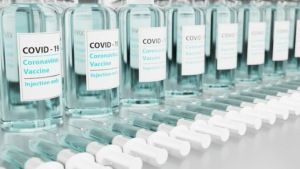 Last year, Denmark spent around 2.4 billion kroner on coronavirus vaccines – a figure that looks set to be surpassed in 2022.
The State Serum Institute (SSI) has revealed that it has agreements in place for this year involving 22 million vaccine doses worth some 2.8 billion kroner.
And as the Corona Crisis continues to wane in Denmark, some experts question whether so many doses are needed.
READ ALSO: Corona's in a good place: most of us have had it, and the contraction risk is low
Waste of taxpayer money?
So far in 2022, only about one million doses have been used in Denmark, a far cry from the 22 million doses soon to be on their way.
"The first thing that springs to my mind is that it's poor business and a very unsatisfactory use of taxpayer funds," said Jes Søgaard, a professor of health economics at the University of Southern Denmark, to DR Nyheder.
Søgaard went on to say that he hopes that "someone has a good explanation" ready.
Several opposition parties have also questioned the move, while at least one claimed that it was greedy of Denmark to stockpile so many vaccines.
The Health Ministry has admitted to Ritzau news service that it had purchased more vaccines than will likely be required.