News
Maersk and Novo Nordisk rated among most attractive companies for students
---
This article is more than 1 year old.
High future earnings was the number one preference of students, while women expected an 8 percent less starting salary compared to men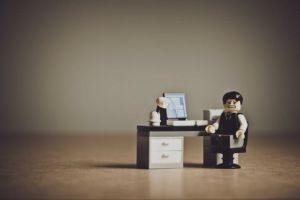 Based on its Student Survey 2022 report, employer branding agency Universum has revealed the most attractive companies to work for across four sectors in Denmark.
In the business field of study, Maersk finished top of the pile ahead of McKinsey & Company, which had been ranked first in 2022 and 2021.
Lego Group, Novo Nordisk and Deloitte rounded out the top five, while Boston Consulting Group, Carlsberg, PwC, Microsoft and Ørsted completed the top 10.
In engineering and natural sciences, Novo Nordisk topped the charts ahead of Novozymes, Lego Group, Rambøll, Vestas, Ørsted, COWI, Lundbeck, Siemens and Google.
Google lead the way within the realm of IT, beating out Microsoft, Lego Group, Apple, Novo Nordisk, Netcompany, IBM, Amazon, Ørsted and Maersk.
And finally for law, Poul Schmith was the winner ahead of the State Prosecutor's Office, Gorrissen Federspiel, Bech-Bruun, Kromann Reumert, Plesner, the Justice Ministry, The Courts, Maersk and the Foreign Ministry.
READ ALSO: Weekend work on the increase – particularly among the self-employed and youths
Money over work-life balance
The report also shed light on top student preferences when embarking on a career.
High Future Earnings was the number one preference, followed by A Friendly Work Environment, Good Reference for Future Career and Leaders Who Will Support My development.
Interestingly, Encouraging Work-Life Balance ranked tenth.
From a gender point of view, men said they expected a starting monthly salary of 37,786 kroner, 8 percent more than the 34,727 kroner that women expected.
A total of 12,683 students across eight universities took part in the survey from October 2021 to April 2022.
According to Universum, that makes it the most comprehensive talent survey in Denmark.