News
Public will have to pay for COVID booster vaccine
---
This article is more than 1 year old.
The booster jab to be available early next month and will be updated to handle contemporary COVID-19 variations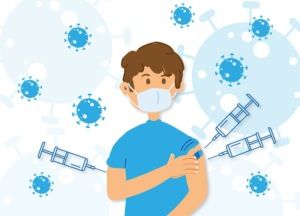 The good news is that a new COVID-19 booster vaccine is on the way as winter approaches.
The bad news is that the public will have to pay for it themselves, unless they are in the vulnerable risk groups, which include all over-50s.
"It's not something that the health authorities are actively recommending, but since we have enough vaccines, we think that the option should be available on a par with the influenza and travel vaccinations – which can also be purchased," said the health minister Magnus Heunicke.
READ ALSO: The secret to Denmark's successful COVID-19 response
More info in November
The new booster will be updated to be able to tackle COVID-19 mutations that are prevalent in society today.
Those who will not need to pay for the booster vaccine include:
– all citizens over the age of 50
– pregnant women
– healthcare personnel who work with vulnerable individuals
– staff working in certain social sectors
– next of kin over 12 years of age of individuals who are in the high risk zone
The booster vaccine offer, including where to get it, will be available to the public early next month.