News
Ready at Ramstein: Denmark to pledge Ukraine aid at key defence summit
---
Defence minister greenlights decision to aid Ukraine with howitzers, while Russia says move will only serve to further escalate the conflict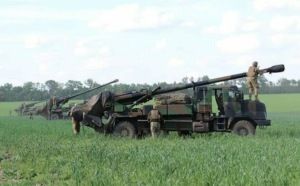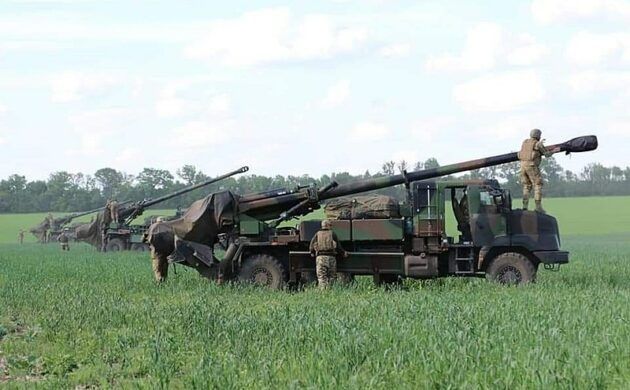 The defence minister, Jakob Ellemann-Jensen, has travelled to Germany this morning to take part in the historic summit at Ramstein Air Base regarding military aid to Ukraine.
Representatives from over 40 countries will take part in the summit, which underlines continued staunch allied support for Ukraine in their fight against Russia.
"I look forward to meeting with the Ukrainian defence minister, Oleksii Reznikov, and confirming Denmark's continued support for Ukraine," said Ellemann-Jensen.
"The Ukrainians are fighting for the right to decide over their own future. It's a fight for freedom and it is essential that it is fully supported by the rest of the free world."
At the summit, Ellemann-Jensen will confirm that Denmark will donate its Caesar artillery systems to the Ukrainians and also establish a fund dedicated to financing civil and military support for Ukraine.
The 19 Caesar systems are still in France, where they are produced, but will be dispatched to Ukraine at the earliest possible convenience.
"This is a massive and important donation. We have had ongoing contact with the Ukrainians regarding the Caesar artillery and I'm pleased that we have broad support from Parliament to donate them to Ukraine's fight for freedom," said Ellemann-Jensen.
READ ALSO: Denmark donates 300 million kroner to Ukraine arms fund
The defence minister will also meet with NATO Secretary General Jens Stoltenberg at the summit, as well as his counterparts Lloyd Austin III (US), Ben Wallace (UK) and Pål Jonson (Sweden).
While a number of other countries – including the US, UK and Poland – have iterated their intent to donate tanks to Ukraine, Denmark will not follow suit … for now. 
The government said it needs its Leopold tanks for NATO and home defence capabilities, though that could change in the future.
Denmark currently has 44 Leopold tanks, though some are in Estonia as part of NATO operations, while others are in Germany being upgraded.
Meanwhile, Russia has condemned Denmark's decision to donate the military equipment to Ukraine.
The Russian Embassy in Denmark wrote in a press release that the decision would only serve to delay and further escalate the conflict – but not change its outcome on behalf of Ukraine.
"Denmark is increasingly being pulled into the conflict in Ukraine. The belief that peace can be achieved through weapon deliveries is both cynical and immoral," wrote the embassy.