Activities
Ballet Review: A show-stopper so swan-like surely Serkis is pulling the strings
---
★★★★★☆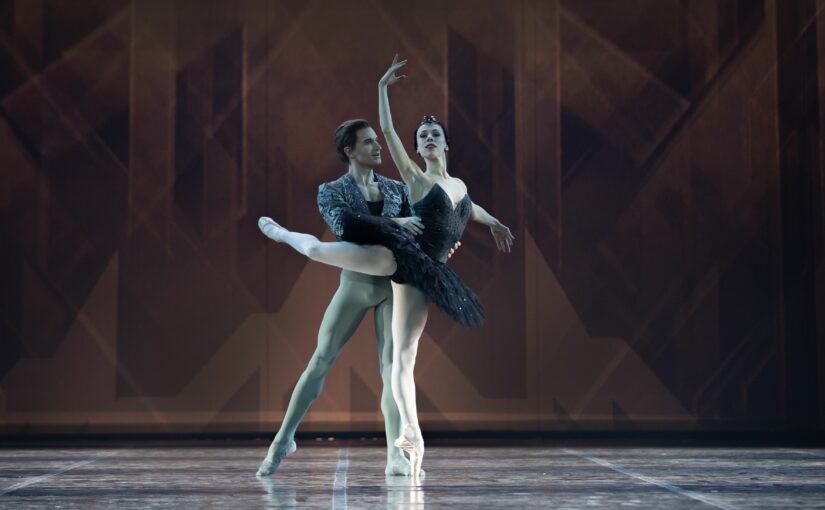 I already had Park Lane, so Mayfair was a logical addition – not that I'm going to build any hotels. The Copenhagen Opera House is impressive enough without further embellishments. 
Forgive the Monopoly analogy, but while Prokofiev and Stavinsky can scrap it out for the sets either side of Free Parking, nobody can dispute Tchaikovsky's deserved spot on the top tier of ballet. 
He's the governor – and 'The Nutcracker' and 'Swan Lake' are the ultimate sparring partners. Now I've got them, I can't see myself returning to the Old Kent Road anytime soon. I'm spoiled for life!
Work that Gollum's Dad would be proud of
Would you Adam 'n' Eve it, but all that talk about Southwark (pronounced suth-erk btw) has me thinking about the world's best Ian Dury impersonator himself: Andy bleedin' Serkis, the motion capture maestro.
Cos Gollum's Dad must be pulling the strings of the 'bird' on stage. Not the ballerina – please, manners gentlemen – by bird we mean swan, the white one, as in Princess Odette, a minor royal condemned to spend half her life in feathers.
Emma Riis-Kofoed is so swan-like, it's frightening. Upon her first appearance – to be fair, we have to wait a while for the lake, let alone the swans – her movements are subtle, but strongly evocative of a long-necked animal with a tendency to bob in slow motion, gracefully glide and hide in its own plumage.
Her body language renders such an ethereal beauty, it's breathtaking, and her first solo brings the house down: a volley of Bravos as the pressure cooker finally releases the steam it has been building up since her entry.
Dancing in the shadow of the swans
It's telling that all of Jonathan Chmelensky's biggest rounds of applause, as Siegfried the princely birdwatcher, come after dances with Riis-Kofoed – both as Odette and Black Swan, for which she channels a different kind of beast, and we're powerless to resist her seduction.
Chmelensky's dance in the shadows of his co-pilot leaves the door open for Jon Axel Fransson as Von Rothbart to steal the parts of the show not featuring Riis-Kofoed. Tobias Prætorius as the jester is also good value.
Overall, 29 ballerinas ensure there's never a dull moment when the swans are on stage – the court scenes are mostly pedestrian in comparison, bar the marriage performers, who all duly deliver in what is a very lively third act.
A pefectly realised production
Behind the scenes, it's a triumph, and artistic director Nikolaj Hübbe and head choreographer Silja Schandorff can rightly bask in the glory of what is another fantastic production of a show returning for a second outing.
Conductor Vello Pähn runs a tight ship to deliver the music, and the lighting and costumes are all top-notch.
The scenography is slightly subdued, but the visual effects more than make up for it: prepare yourself for an arresting call to arms that begins before the curtain has even been raised.