News
Danish Royal Family over-spent by 8 million kroner in 2022
---
The Royal Family spent almost 100 million kroner last year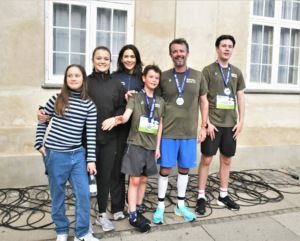 Despite the state allocating 88.9 million kroner to the Royal Family at the start of 2022, it wasn't enough to cover their annual expenses.
A deficit of 8.4 million kroner was reached by the end of the year – compared to a surplus of 1.7 million in 2021 when certain activities and events were restricted due to the pandemic.
According to the report, some 57 million kroner was paid to employees of the Royal Court and a fair chunk of the remainder to the working royals, including Crown Prince Frederik (21.8), Queen Margrethe (11.6), Crown Princess Mary (2.1) and Princess Benedikte (1.3).
Rising costs
Energy bills ate into the budget. Electricity and heat cost 3.7 million kroner in 2022 – 50 percent more than in the previous year.
"The year was marked by external as well as internal challenges for the Royal Family. The financial result was further affected by increased energy prices and generally high inflation. It also reflects investments in IT security, mobile workplaces, sustainability and the maintenance of premises," explained the Danish Royal House.
Because of the energy crisis and inflation, the Royal Family decided to stay in Denmark in November instead of going to Qatar to support the national football team during the 2022 World Cup.
READ ALSO: Royal Family won't be travelling to Qatar for the 2022 World Cup
Extra expenses
The Queen's Golden Jubilee was a considerable extra expense, along with maintenance work on Marselisborg Castle, the hunting house in Trend near Aarhus, and the family's French castle, Château de Cayx.
Setting up charging stations for electric cars has also been one of the Royal Family's priorities during the year.
Read the annual report HERE (in Danish)