According to data published by Danmarks Statistik, the number of foreigners immigrating to Denmark reached 57,922 in 2021 – an increase of almost 10,000 compared to the previous year.
People come here for various reasons: some already have jobs, while others are seeking asylum.
But one group often overlooked but well represented are the 'refugees of love' – they moved here to be with their partner, but very often had to start their career from scratch.
Overcoming challenges
Denmark is known as one of the most difficult countries for foreigners to build networks and make friends, so many end up giving up and leaving.
But CPH POST spoke to six who did not and have gone on to enjoy immense success in their fields, from founding their own company to becoming chief executive after starting on the bottom rung of the ladder.
They are our trailblazers: may their stories inspire you to also become a success in Denmark.
---
Name: Radovan Glamoclija
Nationality: Austrian
Age: 40s
Profession: Business advisor
Arrived in Denmark: 2006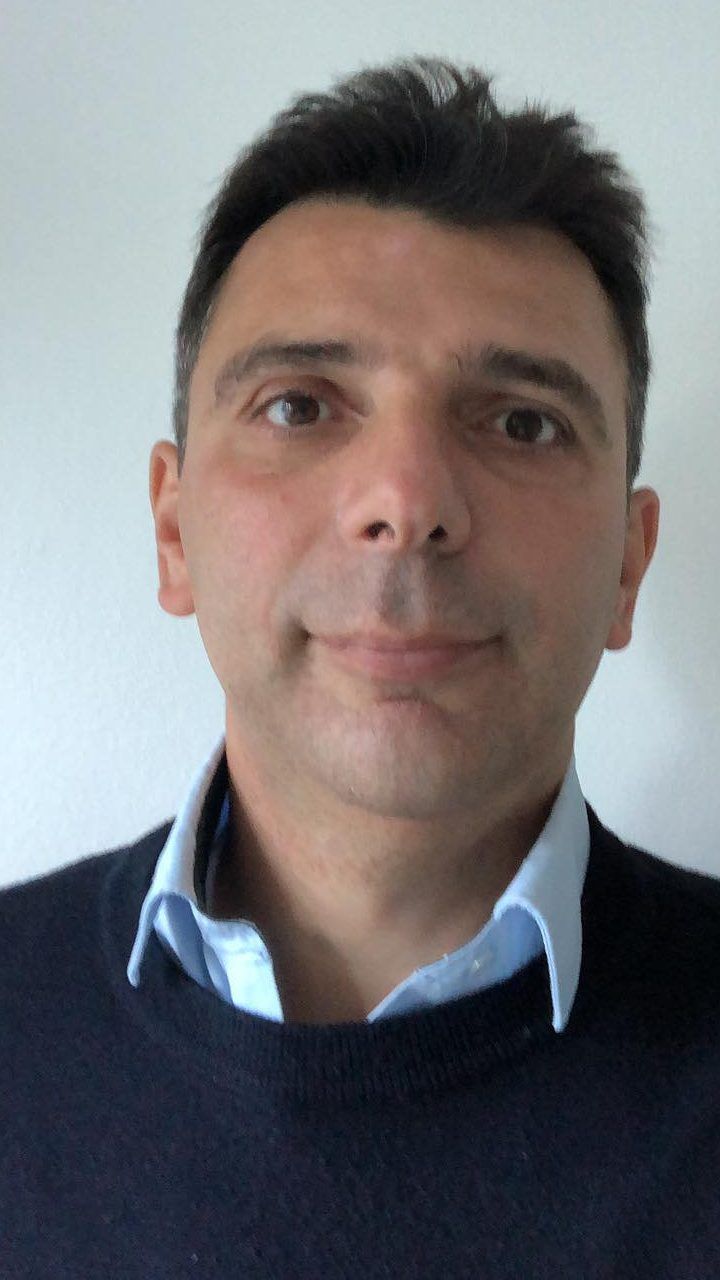 What brought you to Denmark?
After five years in a long distance relationship with my Danish girlfriend, I decided to move here.

What difficulties did you experience?
The biggest was of course the language. Of course you can manage in English, or even German, but your life quality (private and professional) is much better knowing the language. I registered as unemployed when I arrived and worked hard at my Danish. The second major challenge was creating my own network. Social activities helped – particularly joining an international football club called Copenhagen Celtic, where some of the people I met are still my best friends today. The social component in being/living abroad is extremely important; if you feel happy and socially involved, you will make it. The final difficulty was understanding the system and the cultural differences. You can focus on the negatives – rainy days, high taxes – but there are so many positives: the unique work-life balance and, once you've cracked the language, the job possibilities.

Can you clarify what's entailed in being a business advisor?
I work for a small company that advises clients about optimising their investments – primarily their tax situation in investing in real estate, or solar and wind energy.

How easy was it to start your own business as a foreigner?
Almost anyone can start their own business. The authorities' homepages are in English, which makes it possible for foreigners to understand what's needed to run a business in Denmark: registration, account, taxes etc. The municipality and Danish chamber even run courses for entrepreneurs in English. You could consult advisors (costs money), and they'd probably tell you the most important thing is that you believe in your business idea. Make a business plan and goals (including an exit) before you start it. You should also check with your 'Danish family' because working longer hours can impact the work-life balance of 37 hours a week they're used to. It can certainly lead to some 'discussions'.

You merged with a partner recently to lessen your workload. You're obviously a big fan of the Danish work-life balance?
At some point I was just working far too much – mostly at home when everybody was sleeping. A few years ago, around Christmas time, I was sitting alone at the office one evening and started to think if it was worth it. I have three small kids and I was in danger of not enjoying them growing up. So yes, I am definitely a fan of the Danish work-life balance. You still work hard, but have time for other goals, like doing a triathlon – hypothetically!

What advice would you give to new arrivals to Denmark keen to launch their own business?
Try to learn Danish as fast and best as you can, take all the help you can get from the authorities, make a business plan and think about the consequences before starting.

Do you think it is harder for foreigners to be successful in Denmark than in other countries?
No, I don't think so, but you have to make an effort. In many countries they only use only the local language.

Has being an international helped you in any way on your entrepreneurial journey?
Yes. I think my cultural background, and my different way of thinking and doing things, have worked for me personally. And it has been an advantage overseas too. In such situations, I often find myself in the role of 'cultural translator'.
Name: Chris Myers
Nationality: British
Age: 50
Profession: CEO of advertising company
Arrived in Denmark: 2002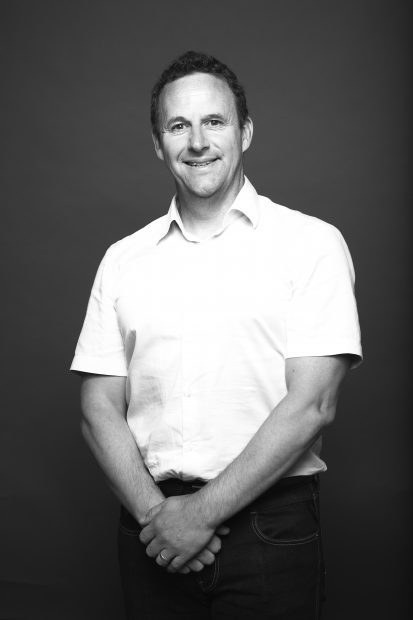 What did you do before you came to Denmark and why did you decide to move?
I'm originally from Leeds, and in my early 20s I held a range of jobs, including sales manager and project manager. I met my wife on a stag night in Copenhagen and something clicked. Funnily enough, my first job over here was selling advertising for the Copenhagen Post. Initially taken on as an assistant, I was soon promoted to overall sales manager, and I'm proud to say that business was really good. The newspaper was able to announce its first ever profit, although it was later revised to a small loss due to technicalities.
What difficulties did you experience when you arrived and how did you overcome them?
There was the language barrier, but ultimately people will react with positivity to positivity. Also, back in 2002 Denmark was much more of a closed society so there were more barriers that needed to be broken down.
You joined an advertising agency on the bottom rung of the ladder and now you're the CEO – what's been key to your success.
Yes, in 2004 I joined Ad People, the marketing agency that spawned Wunderman Thompson Studios years later. Initially, I needed to learn the business and worked in various departments. But my passion for sales and numbers shone through and, before I knew it, I was pretty senior. Ultimately, I welcomed responsibility while others around me tended to shun it, and I never have to be offered an opportunity twice.
What advice would you give to new arrivals to Denmark?
Join an international sports club or network and be social. There's no substitute for having contacts. In fact, at the football club I joined I took over responsibility for recruitment, which meant that I was constantly introducing myself (to men!) all over town. It helped with work, but more importantly it enabled me to develop a huge network.
Do you think it is harder for foreigners to be successful in Denmark than in other countries?
There's a perception the Danes are closed, but they quickly warm up. You are ultimately the guest so it's down to you to be proactive and make things happen. These days Denmark is very international and welcomes entrepreneurs. Anyone with smart ideas or technology solutions is welcomed.
Has being an international helped you in any way on your entrepreneurial journey?
Definitely. I've always been a good mediator between Danish culture and other English speaking cultures and that has been part of my success. Danes also love working in English so we bring something else to the table, and as long as people are receptive, you're given every chance to succeed.
Name: James Ackroyd
Nationality: British
Age: 30s
Profession: Filmmaker
Arrived in Denmark: 2011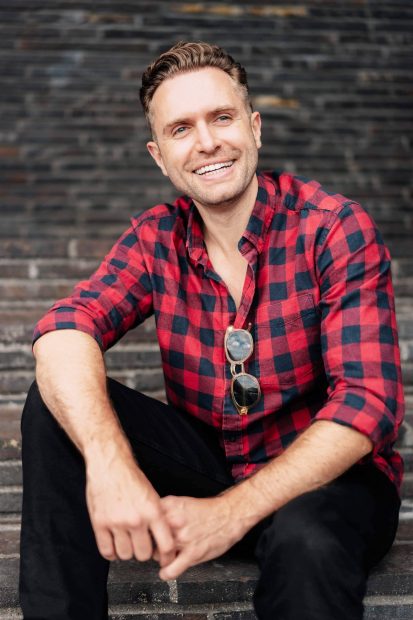 Why did you come to Denmark?
My motorbike was stuck in Poland and then I met a Danish girl and fell in love. We had a daughter, but the romantic beginnings did not lead me to a happy life directly.
How did you start your career?
It was a period of desperation when I first came here as it was hard to get your foot in the door. I started my career in Denmark by washing cars at airports and ploughing snow at football grounds, which was clearly not what I was expecting. The pressure of parental responsibility forced me to rack my brain to generate more income, but I was completely unable to find the key to a better career. Being angry, complaining about not having a chance, and thinking of myself as a third-class citizen was the norm for me for a while.
How did you get through this dark period?
After a while, I gradually worked out a path. I kept meeting new people and thereby kept discovering new job opportunities, which might not be 'wow' opportunities but a little better than the former jobs. In the end, it all became like a game for me. I didn't hesitate and took every opportunity I could get. By doing that I could step up on the work ladder with each job I did.

Do you have any advice for other internationals?
The main reason I was able to get out of it was that I was willing to take risks. Many internationals opt for security and think that if you have a good job you shouldn't jump ship. It's understandable when you have no family around, as losing your income can mean you have to go back to where you came from. I ended up in filmmaking, which has eventually led to success. I credit my foreigner's sense of crisis as my motivation in this society, driving me to keep working and keep moving forward.
Name: Naamah Bierlich
Nationality: Danish-Israeli
Age: 30s
Profession: Entrepreneur
Arrived in Denmark: 2018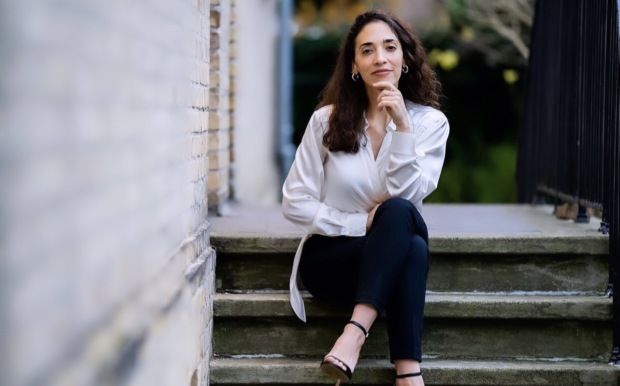 Why did you choose to return to Denmark after living abroad for most of your life?
Before I moved back to Denmark, I spent a few years traveling around the Caribbean and gained a lot of inspiration. I've always had an entrepreneurial spirit and dreamt of starting my own business. I chose Copenhagen because on the one hand there were no companies of the same type on the market here at the time [the art and drinks experience company ARTNSIPS, which transitioned into ARTXP in 2021], so I could get some first-mover advantage, and on the other hand, I had my family here to provide me with a place to live and focus on building my business.
What difficulties did you encounter?
When I first came to Denmark, I didn't have any local networks, my Danish was basic, and I didn't have any savings to put towards starting a business. I also found that as Copenhagen is a smaller and a less cosmopolitan city, as compared with London where I lived previously, building a business requires more time and patience.
Do you have any regrets?
No regrets. I really enjoy the process of starting a business where you can turn your ideas into reality immediately. I love the freedom of being an owner and being able to make my own decisions about the direction of the company and having everything under my control. Being able to see my hard work turn into tangible results is the biggest reward for me.
What was key to your success?
First of all, mentally I have a very clear vision of what I want to do as an entrepreneur, and this determines the direction I will take. It helps me stay focused and to not let any difficulties stand in my way. The next part of the job is implementation, which just really takes time. The thing that supports you through all this work is a strong mindset and a strong sense of self belief.
Has being an international helped you in any way?
I have an international outlook. I have lived in many countries, on four continents, which makes me more aware of cultural differences and I don't give up communicating with customers just because of a language barrier. I also use my international perspective when I am thinking about what business to create and find gaps in the local market and take advantage of them.
---
FIRST STEPS:

Name: Hyunju Ock
Nationality: South Korean
Age: 30s
Profession: Journalist
Arrived in Denmark: 2021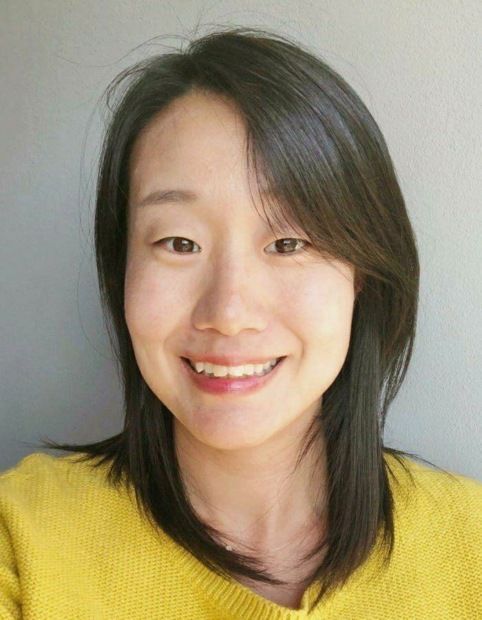 Why did you decide to move to Denmark?
I wanted to shake up my life before it gets too late. After achieving some success in my career in Seoul, I started to feel stuck in the same cycle and that my potential was not being fulfilled. I wanted to start afresh and build everything again from scratch. The process would be painful, but I would come out stronger if I could overcome the struggles.

What difficulties have you experienced, and how have you overcome them?
My life was shaken, but that's what I expected. The change in surroundings was particularly difficult. Compared to Seoul, with a population of 9 million, Aarhus looks more like a small town to me. And there are also the long and dark winter nights! But gradually I learned to accept it and stop fighting it. This attitude has made my life here much happier.

Name: Xi
Nationality: Chinese
Age: 30s
Profession: HR
Arrived in Denmark: 2021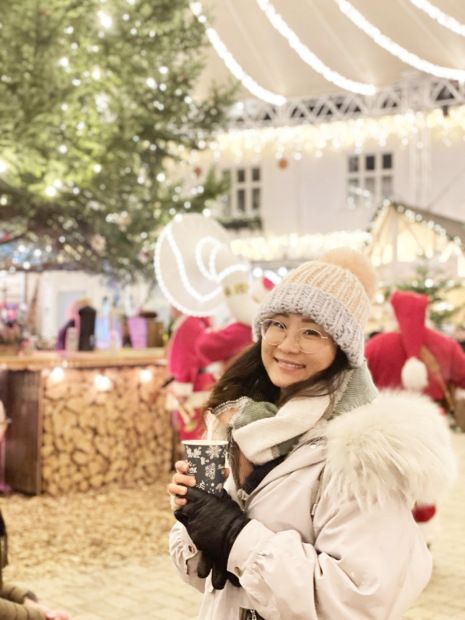 What brought you to Denmark?
My boyfriend is Danish and after not being able to see each other for a year and a half due to the pandemic, I decided to move here.

Did you encounter many challenges?
Yes, adapting to a new environment is hard. But rather than seeing this as some sort of sacrifice or renunciation, I told myself that this is my choice. This is the third continent I've lived on and I'm enjoying the feeling of discovery.

How does life in Denmark compare to the US?
I previously lived in San Francisco, which is very diverse, inclusive and convenient. Now I'm living in a small town in Jutland where people prefer to go home early after work, work in their gardens and spend time with family and friends. So, it's harder for me to make friends, and it's expensive.

Do you think it is harder to find a job here?
As a foreigner, Danish can be a major obstacle, so you need to focus on international companies. Much is made of hierarchies being flatter, but as a programmer in Silicon Valley in the US, you can be promoted very quickly and your income can go up very quickly, although you sacrifice some work-life balance.