Things to do
Concert Review: Another magical Majid Jordan moment
---
This article is more than 5 years old.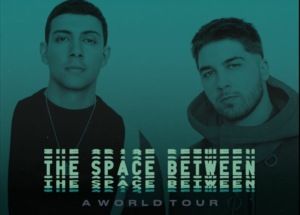 Toronto duo Majid Jordan are no strangers to rocking Copenhagen audiences. They sold out Pumpehuset last time around – so it was no surprise to see them come back for a fun encore at DR Koncerthus.
Oh so original
It also isn't surprising to note thst the men behind 'Original (OG) Heartthrob' have a sound that is original. Jordan, the producer, avoided samples on their last album to ensure this.
He was on the keys all night and Majid, on singing duties, often asked the audience to give it up for his partner and they obliged.
The concert you want
Majid sang really well all night and the crowd were energised by songs like 'The One I Want'.
In between songs Majid spoke about their gratitude for the fans' appreciation – after all it allows them to travel the world.
They didn't have a shred of arrogance and their personable nature added to a cosy evening.
Oh yeah – DR was filled to the brim.
Go DJ
Prior to the duo coming onstage and performing for a good hour, a tour DJ played a mix of hits to warm up the crowd. He capped it with a remix of a Majid Jordan track.
A seamless evening – the audience was left wanting more and, hey, Majid even said the duo couldn't wait to come back