News
Copenhagen the cheapest city in Europe for international schools
---
This article is more than 3 years old.
Danish capital also the second-most affordable in the world for international schools – bettered only by Cape Town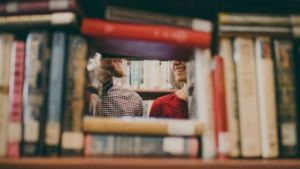 According to a new report from the International Schools Database (ISD), Copenhagen is the most affordable in Europe for international schools for 2020.
Looking at fees of international schools in 29 cities across 19 European countries, ISD ranked Copenhagen as the cheapest – with average fees totaling 4,818 US dollars (roughly 30,200 kroner) per year.
"In Denmark both public and private schools (which includes international schools) are all heavily subsidised by the government. This may explain why education is so affordable – comparatively speaking – in a country with a reputation for a high cost of living," the report found.
In fact, the average of 30,200 kroner would be even less were it not for CIS, where the fees are six times more expensive.
READ ALSO: Family guys: why Denmark is the world leader for the work-life balance
China, Switzerland expensive 
Switzerland led the way in terms of being the most expensive country, with the top three being Zurich, Lausanne and Geneva. Average school fees in these three cities were all in excess of 24,000 dollars.
Check out the entire ranking for Europe in the image below or check out this link.
Looking from a global perspective, Copenhagen ranked second worldwide – second to only Cape Town across 73 cities.
Here, New York was the most expensive with an average fee of almost 40,000 dollars, followed by Beijing, Shanghai, San Francisco and Zurich.
Lausanne, Shenzhen, Guangzhou, Geneva and Seoul completed the top 10 of the world list (see here in English).