News
SAS woe continues: 1,000 pilots threaten to strike
---
This article is more than 1 year old.
News that all of its pilots in Scandinavia could go on strike on June 24 is yet another big blow to an airline already wavering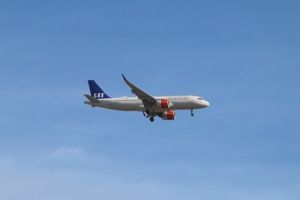 If you're planning a summer get-away with SAS this summer, you may want to keep abreast of recent developments involving the airline.
According to several media outlets, the Danish Pilot Association has confirmed that all its members who are part of SAS Scandinavia have threatened to go on strike.
The Danish pilots have been joined by similar unions in Norway and Sweden, co-ordinated by the SAS Pilot Group.
READ ALSO: SAS future up in the air as Sweden pulls carpet
Denmark to the rescue?
The pilots are unhappy about the airline's plans to cut costs in order to survive and long-term negotiations between the two parties have broken down.
Consequently, the pilots have announced an intention to strike on June 24 at the earliest, unless an accord can be reached with SAS leadership.
SAS Scandinavia accounts for the vast majority of the airline's flights so a strike would be devastating for an airline already on shaky ground. 
Earlier this week, the airline was rocked by the Swedish government's refusal to chip in more funds.
Before that, staff shortages have forced it to cancel thousands of flights this summer – an unfortunate scenario given the two challenging years it endured during the COVID-19 pandemic.
Rising oil and petrol prices brought on by the War in Ukraine have compounded the airline's misery. 
SAS needs a bit of good news soon, which it hopes will come in the form of the Danish government agreeing to continue to inject funds into the business.
That decision is expected to come sometime next week.