News
Danish government accused of "revolver politics" ahead of controversial police reform negotiations
---
This article is more than 8 years old.
The only parties that can join the debate are those who support the secondary education cutbacks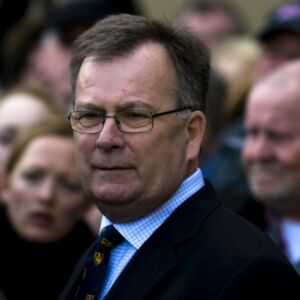 Three Danish political parties – Enhedslisten, Socialistisk Folkeparti and Alternativet – have been excluded from the negotiations regarding long-term police reforms, reports TV2.
An official letter from the Finance Ministry requires all the parties interested in taking part in the negotiations to agree to the proposed annual budget cuts of 500 million kroner to the upper-secondary education sector.
The three aforementioned parties have problems accepting the proposal and are therefore not invited to the discussion table.
The letter also states that if the savings from the upper-secondary education sector are not sufficient to finance the police reforms, then other resources will be taken from areas like culture and higher education.
"Unacceptable" and "unheard of"
Pernille Skipper, the legal affairs spokesperson for Enhedslisten, said she "had never experienced anything like this before".
"Of course, we have to find the finances, but saying that we cannot discuss where the money should come from by ultimately stating they should come from upper-secondary education, sounds like they don't really want us at the table," Skipper told TV2.
Lisbeth Bech Poulsen, the legal affairs spokesperson for SF, called the proposal "revolver politics" and "unheard of conduct", while Josephine Fock, her counterpart from Alternativet, described the government's approach as "unacceptable" .
"It surprises me the government would behave in such a way. I cannot understand why they would not want to have all the parties involved from the start," Fock said.
"We think it is problematic to take money from upper-secondary  education. It means cutting back on those who will form our future."