News
Danish government to set up food waste think-tank
---
This article is more than 5 years old.
All sails are being set in order to reduce the quantities of food Danes throw away that could still be eaten and to conserve valuable environmental resources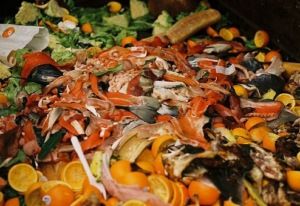 The Environment and Food Ministry has been in discussions with a number of different Danish and foreign groups, including Selina Juul, the founder of the anti-food waste group Stop Spild af Mad.
The result of their discussions is that the ministry now intends to set up an anti-food waste think-tank.
READ ALSO: Food waste queen: Families with children still lagging behind
A new report from Boston Consulting Group reveals that on a yearly basis around 7.7 trillion kroner's worth of food is thrown out worldwide. At the same time, large numbers of people are starving.
The consultants estimate that if governments and consumers combine to tackle the problem, this amount could be reduced by 4.5 trillion kroner.
Combining expertise
The think-tank will combine expertise from both the public and private sector – as well as researchers and government bodies.
"If we want to do something good for our environment and our limited resources, reducing food waste is a very good place to start," said the environment and food minister, Jakob Ellemann-Jensen.
"It is vital that we become much better at gauging the effects of the measures we set in motion and we address food waste in the entire chain from farm to table," added the minister.
Internationally orientated
The think-tank will be internationally orientated and exchange experiences and findings across borders. It will be funded by both the state as well as through private means for specific projects.
As well as suggesting new initiatives, collecting data and devising new business models, it is also vital that society in general becomes actively engaged in the process.
READ ALSO: Surplus to requirements: internationals address root causes of food waste
It is intended to hold an open meeting where the plans for the think-tank's work will be revealed and where companies, organisations and other groups who work professionally in the area of reducing food waste will be able to participate.