News
Danish PM to meet Joe Biden at White House on June 5
---
Visit is well timed for Mette Frederiksen, coming a month before crucial NATO summit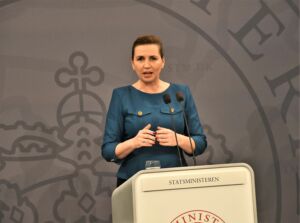 In September 2022, it was announced that PM Mette Frederiksen would further strengthen Danish ties with the US by meeting President Joe Biden at the White House. 
Today it has been confirmed that the meeting will take place on June 5 – Constitution Day in Denmark.
The meeting is well timed as there is an important NATO summit from July 11-12 in Vilnius.
Good reason for a delay
According to TV2 correspondent Jesper Steinmetz, Denmark has been pushing for a meeting over the last year, but plans have been delayed by three factors.
The unexpected death of Elizabeth II scuppered the possibility of a summit last September, and then the Danish General Election got in the way.
Thirdly, "Joe Biden, by virtue of his age and due to the corona pandemic, has not had the visits of as many heads of state as, for example, his predecessor Donald Trump," explained Steinmetz.
Meeting well timed
Frederiksen is looking forward to the meeting, where the pair are expected to discuss Danish-US co-operation, the War in Ukraine and the NATO summit.
The meeting, according to Steinmetz, certainly fuels speculation that Frederiksen is a genuine contender to become the next general-secretary of NATO.
"It is always something special for a prime minister to represent Denmark in the White House. It's the same for me, and I'm looking forward to the visit," said the PM.
"The United States is our most important ally. The transatlantic bond is as strong as it has ever been."